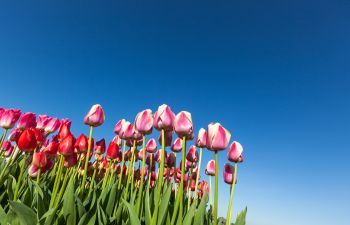 Beautiful Spring is here! With all the flowering trees, blooming bushes and spring bulbs, the earth has awoken yet again with vibrant life. Weeping cherry trees popping with color recreate fond childhood memories. Fruit trees bursting with fragrance and blossoms invite the chirping birds to come make their nests.
If you would like to update your view and add some eye-popping color to your surroundings, Lanier Yardscapes is here to help. The relaxing summer nights will soon be beckoning you to your outside spaces to relax or entertain family and friends. The experts in Peachtree City for beautiful, natural landscapes can come to your home and provide a full consultation for your outdoor spaces. They can create elements of hardscapes such as retaining walls for privacy or a pergola inviting shade and protection from the hot days ahead.
We offer comprehensive services such as landscape design, lawn care and maintenance, retaining walls, patios, hardscapes, outdoor lighting, outdoor fireplaces, water features, drainage solutions and sprinkler/irrigation systems. Affording years of experience, Lanier Yardscapes understands Georgia's climate, creating longevity with transformative beauty.
Watery Oasis
Adding a water element can produce an outdoor oasis, filling your areas with quiet, serene sounds, inviting birds to come and linger. The soothing sound resonates and provides an atmosphere for relaxation and rest. Try adding a babbling brook or pond that can accommodate fish as natural pest control.
Creating both beauty and added functionality to your outdoor spaces is what we do best. We handle projects big and small. Let our design experts do the work for you, helping you fashion the yard of your dreams as well as year-round maintenance.
Just call to schedule an appointment with one of our Peachtree City Landscape Design Experts today. We look forward to working with you on your upcoming landscaping projects.
Posted on behalf of Lanier Yardscapes LLC
115 Shamrock Industrial Blvd Suite B
Tyrone, GA 30290
Phone: (770) 337-5174
Mon. - Fri. 8:30 AM – 7:00 PM