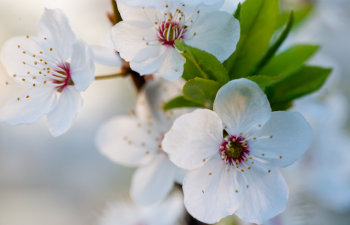 Landscaping is a great way to add beauty and value to your home. While many homeowners focus on ornamental plants, flowers and shrubs, adding fruit trees to your landscape can offer a range of benefits.
The Benefits of Incorporating Fruit Trees into Your Landscape
Adding fruit trees to your home's landscape can provide various benefits, including:
Aesthetic Value: Fruit trees are a beautiful and unique addition to your landscape. They bloom in the spring, and some produce fruit throughout the summer and fall, providing an attractive display of color and texture.
Food Production: Growing fruit is rewarding and can save you money on groceries. You can choose from apples, avocados, cherries, peaches and more, with various fruit trees available in Georgia.
Property Value: Adding fruit trees to your landscape can increase the value of your property. A well-maintained landscape with fruit trees can make your home more attractive to potential buyers.
Environmental Benefits: Trees play a vital role in the environment, providing shade, improving air quality and reducing soil erosion. Fruit trees are no exception and can also bring pollinators, such as butterflies and honeybees, to your yard.
"Someone is sitting in the shade today because someone planted a tree a long time ago."—Warren Buffett.
OK, Mr. Buffett was referring to investments, but what better investment to make than your home? Plus, pear and cherry trees provide shade and are excellent privacy trees.
Tips for Choosing and Caring for Fruit Trees in Your Yard
When selecting fruit trees for your landscape, there are a few things to consider. Before you decide on a specific fruit tree, let the professionals at Lanier Yardscapes advise you on which are best for the climate in Carroll County, Clayton County, Coweta County, Fayette County and Henry County. Additionally, they'll advise you about the space you have available, as some fruit trees can grow quite large.
When caring for fruit trees, it's important to provide proper irrigation, fertilization and pruning. Fruit trees require regular watering, especially during the hot summer months.
Fertilization should be done regularly, typically in the spring and again in the fall. Pruning is also important to promote healthy growth and remove dead or diseased branches.
In conclusion, incorporating fruit trees into your landscape can provide various benefits, from food production to environmental benefits and increased property value.
Posted on behalf of Lanier Yardscapes LLC
115 Shamrock Industrial Blvd Suite B
Tyrone, GA 30290
Phone: (770) 337-5174
Mon. - Fri. 8:30 AM – 7:00 PM