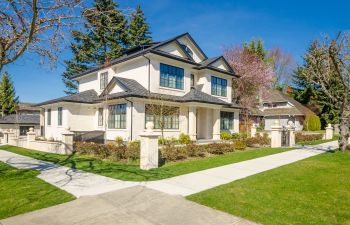 Water collecting around the foundations of your property can become an expensive problem. Many foundations and basement walls are made of concrete which, although sturdy, is naturally porous. Over time, moisture can permeate your basement wall, leading to a host of problems.
Wooden elements of your structure, such as beams and joists, will rot away. Soil surrounding the foundations of your property may erode, meaning less structural support for your walls. Waterlogged soil will naturally expand in volume, putting increased pressure on your basement walls and causing them to crack.
Signs Your Basement Is Water Damaged
There are several key indicators that moisture has permeated the walls of your basement. If you notice any of these, you should take action immediately before the problem worsens.
You might first notice a damp, musty smell in your basement before any visible signs become apparent. Noticeable water marks may appear on your inner basement wall following heavy rainfall. This means water has entered over the foundations. If your concrete walls are curving or bulging inward, this indicates the structure is under immense pressure. Left unchecked, bowed walls will produce horizontal cracks that allow more water to enter your property.
Moisture in your basement might make itself known by the appearance of efflorescence on your walls. As concrete walls absorb water, minerals are pushed out and form a chalky white substance. The presence of efflorescence indicates a crack or opening in the affected wall. Mold represents a significant concern, both for your health and the structural integrity of your basement. Be alert for the appearance of green, black or white mold spots.
Small cracks in walls or flooring indicate a buildup of pressure from the surrounding soil. These cracks are fairly easy to repair but should not be ignored, as they will get worse over time. Large, gaping cracks or raised areas of ground may indicate serious foundation problems or flooring issues.
Choose Lanier Yardscapes to Protect Your Property
With water retention around your basement and foundations, acting quickly is the key. At the first sign of moisture in your basement, contact Lanier Yardscapes. Our experts can devise a cost-effective solution to divert rainfall away from your property, protecting your foundations for years to come. Contact our Georgia office today for an appointment.
Posted on behalf of Lanier Yardscapes LLC
115 Shamrock Industrial Blvd Suite B
Tyrone, GA 30290
Phone: (770) 337-5174
Mon. - Fri. 8:30 AM – 7:00 PM